In the car tonight, my 9 year old son said, "There's a new kid...I like him, he's got that HD thing going on."
Me: "Oh? I'm not sure what that is? He's ultra focused? Like an HD TV?"
Fionn "No...I meant that ADHD thing!"
Through the chuckles that followed, I decided I LIKE that HD title...I like it that kids of different abilities are accepted for who they are at our school...
So here's to an HD year for all of us! More focus, more definition, more acceptance! Thanks, Fionn!
We have had 2 super days in K learning about the letters Ee and FF....take a peek!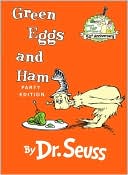 We read this Froggy book ....flop, flop, flop was funny to say!
We will finish Green Eggs and Ham on Gg day~Thursday.
We journaled a page titled "Start with a Feather!"
Here we are making our Humpty Dumpty Walls for our EGGS to sit on
reading our Ee chart
Kitty Cat brought us FANTASTIC book marks
Our Eggs are now HUMPTYS!
Our ABC chart gets played with a lot!
We also are studying shapes....we sang an awesome song by Dr. Jean called "Shape Song"
The Shape Song
(Tune: "I'm a Little Teapot")
I am momma circle round like a pie.
I'm baby triangle three sides have I.
I am papa square my sides are four.
I'm cousin rectangle shaped like a door.
I am brother oval shaped like a zero.
I'm sister diamond with a sparkle and a glow.
We are the shapes that you all know.
Look for us wherever you go.

And of course we are continuing with Nursery Rhymes: You guessed it, HUMPTY DUMPTY !
When reciting this a little girl said "all the kings horses and all the kings men couldn't help
BUT DORA CAN!"
I must have missed that episode!