Today we met Ms. Todd~our Guidance Counselor!
We played a fun name game~next week we begin a unit on feelings.
Ms. Todd
It was also letter Jj day....
Having Jelly Beans and Jet Puffs and Juice
Love those JAZZY napkins!
Books we've read this week: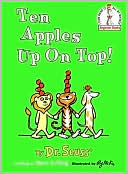 wait to see our version
in our Lucky Duck book

yes, this one made me
cry a little...when Grandma/pa
said goodbye!


We graphed our apples two different ways:
We also began making our apple treats:
Dried apples smell sooooo sweet!
Since they take a couple of days we started them today.
Applesauce is on the menu for Thursday!