Crazy busy weekend at the O'Duggan's...
Here's a few highlights:
Rochester for ice cream on Friday after
Trader Joe's and Barnes & Nobles....
Then a Sorcha date day on Saturday!
Then on to Mrs. Sand's Christmas party...
I forgot it was a theme party
(really? Me forgetting SPARKLE?)
Funny enough to win a small prize!!!!
Then on to Poultry Bingo...
Not me! Not ever! But I love BINGO anyway!
All the kitties have a new home now!
We delivered this cutie to LaCrosse.
Apparently everyone wants an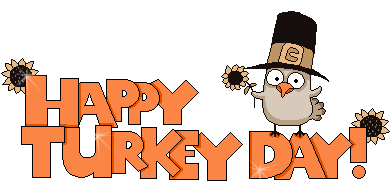 And now for this week in Kindergarten....
This short week in K will be spent learning about the Pilgrims, the Wampanoags, and Thanksgiving!
On Tuesday afternoon, we will have a mini Thanksgiving feast as we do a simple retelling of the 1st Thanksgiving.
Mrs. Pilger's kids will be the thankful Pilgrims, we will be the helpful Wampanoags, and Mrs. Kalmes's kids will be the yummy turkeys!
This week we are also squeezing in the letter Rr, sound for /r/,and our two star words "I" and "see".
If your child comes on Wednesday, please remember it is early dismissal at 1:00.
Here's to wishing you the most delicious and gratitude filled Thanksgiving!
The K Team
Suzanne Pilger
spilger@isd857.org