Ms. Todd is teaching the k kids about Veterans' Day.
On the smartboard a picture appears of a soldier,
a strong, handsome African American soldier.
Ms. Todd stated, "Soldiers can be men or women ,black or white or from any race, ...."
An interrupting K Kid (incredulous Ms. Todd missed the obvious),
"Ms. Todd, Soldiers are CAMOUFLAGED!"
I wish the world was just as colorblind!
We wrapped up our outer space theme by creating
our own constellations today!
We read:

and

to get some ideas.
Be looking for this exciting, imaginative lucky duck book coming home soon!
We had another great discussion about fiction/nonfiction using this book: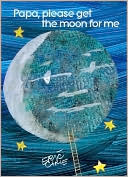 and.....
We also did a bit of independent work with rhyming after reading
Keep practicing at home~we are almost all rhymers!
Here are more turkey family projects!
What good little speech givers!